Happy August my Wolfpack, I hope you are all well this fine day! It's been a crazy summer so far, and I have had an amazing time working on lots of pretty and new content for my exclusive members! I wanted to spend some time updating my blog and showing off some of the looks I will be sporting for this month's exclusive content! So thanks for joining me here in this blog, and I hope you enjoy the content!
This month is full of summer pastel vibes, and lots of beach content! I recently got some amazing sets back from my early summer trip to Jamaica, and I am excited to share this amazing content with my exclusive members! I also took another trip to LA, and booked a gorgeous studio and shot some amazing content with a new friend of mine, plus some new cosplays! It was an amazing time at a lovely studio! I also have yet another convention this month, so I should have even more amazing behind the scenes content, work in progress on new cosplays, and so much more! It's going to be a great month! I hope you decide to pledge to my patreon, or become a member of my site here www.hollywolf.ca to see all the sets in their full glory!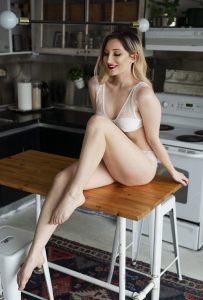 RE-RELEASE ALL MEMBERS
I love re-releasing past sets for all my members! Just as a thank you for being here and supporting me, I have 3 sets for you this month that will be released throughout the month to show you how much I am grateful for the support! Thank you for all the love, and I hope you love these sets as much as I do! We got some camera action, some neon speak easy, and hotel thigh highs!
TIP JAR
Selfies have always been my jam, I am so for doing more of these each month! I love them, and I hope you do too! We got more of the usual suspects this month, lots of gardening selfies, you know how much time I've been spending working on my plants and veggies, so we got lots of that coming! I also have some gorgeous content from my shoots at my studio, plus lots more to come! I got you covered with the selfies this month!
BRONZE EXCLUSIVES
This month Bronze will be getting some pretty super and epic mini sets, I've got so much amazing content making it's way back from SDCC, I will be sharing to pro shots here with you! I've got more Super Girl, which was such a hit I am so happy everyone loved it as much as they did! Not only will you be getting some of the sexiest shots I was able to take, but I have more videos and pro shots as well! Next up is more Kirin, again I've been getting some amazing content back, so you'll be getting it all.
I've also got some lifestyle and bikini sets this month in Bronze I think you are going to love, including a stylish and pretty pink jumper set, a more sexy Kirin in the studio and also blonde bombshell at the pool 🙂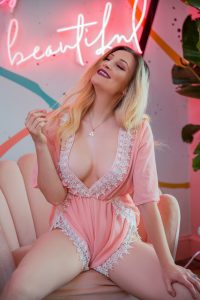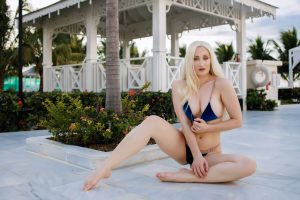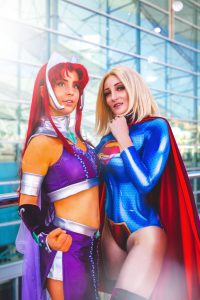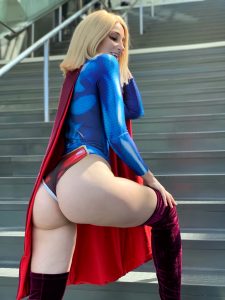 SILVER EXCLUSIVES
Silver has never been hotter! Not only am I creating so much amazing content in my own backyard… and it's for my own personal sanity.. but honestly half the reason why I am working so hard on landscaping my entire damn yard is to be able to have all these gorgeous spaces to shoot in! SO YEAH MORE OUTDOORS BEFORE IT GETS COLD! I have so much amazing new garden sets and videos, with more being created all month, not to mention a sneak peak into all my new gardening content on youtube!
Silver is also getting some super sexy sets this month! Patreon is also an amazing way for me to be able to revisit content I shot, so not only are you getting several new sets this month, but I'm putting in some content that still to this day is gorgeous, and for the life of me I can't remember if I shared the full sets, (with some sets ranging 15-20 images) So I am sticking them here in Silver this month! MORE IS BETTER RIGHT!
We have some sexy blue lingerie on a sexy Vespa, pretty in plaid, my amazing caught mermaid set WHICH TO THIS DAY I LOVE! More telephone goodness, garden goodies and booty for daysssss! And of course like I said lots of behind the scenes! More from my trip to Jamaica, I still need to sort through so many bts images so I will be doing that this month! And making more videos from the trip!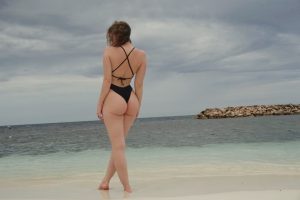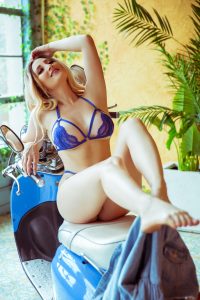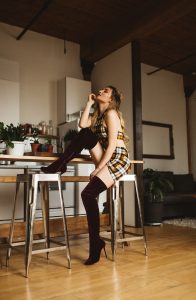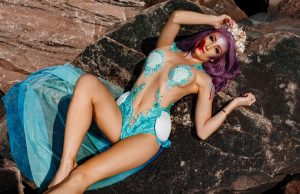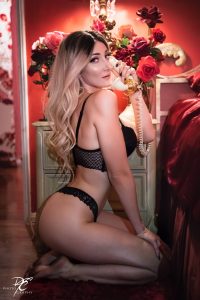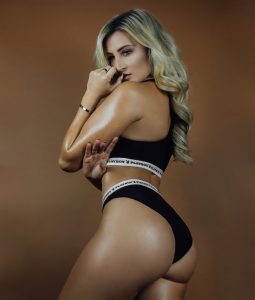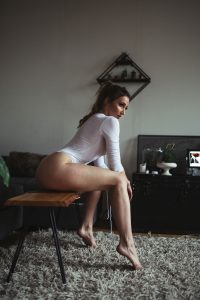 GOLD EXCLUSIVES!
On Patreon my Gold babies get a print each month, with Platinum getting the extra NSFW print as well! YAY! I have some catching up to do, as this summer was so busy with cons! I have ordered all my prints, and they should be here shortly, so about halfway through the month I will start that evil process aha, so watch out for mail early Sept with several months of amazing prints coming your way! I will also be throwing in some extras for the wait! THANK YOU
On my members site on www.hollywolf.ca my Gold members get a sexy try-on haul exclusive video! So I'll be ordering lingerie from a site I've never tried before and will have that uploaded for you all! YAY
PLATINUM EXCLUSIVES
THIS MONTH IT'S RAINING CONTENT HERE IN PLATINUM! I have 3 amazing sets for you this month, well actual 4 I lied, first off I have this stunning set I shot forever ago that has barely seen the light of day! I haven't ever posted it minus one image, as I remember to this day I shot in Bali, and loved the images only to be called out for wearing a headpiece. Because some people felt offended by it, I never released the set. I wanted to share it with you here, because it is stunning… but this is the month place it will ever go!
Nest in Platinum we have some cosplay action for you this month! I shot a super cute new beach Cammy set, while I was in Jamaica, and I am so obsessed with the look! It's a big set, and it's so sexy! We also have a mini Pirate set which is so dang cute, get's a little too sexy if you know what I mean hehehe!
I hope youy are excited for this month's epic NSFW sets! I'm also sure I might have some more last minute content to throw in there hehe!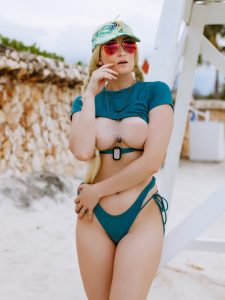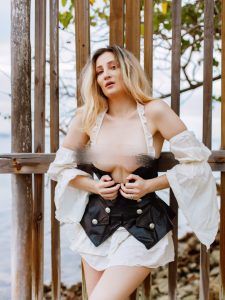 DIAMOND EXCLUSIVES
This month Diamond gets a super hot video from a set that will also be a Platinum set, with all the extra sexy video content making its way here to the next tier up! It's a gorgeous look I shot at the pastel studio in LA, and I die over these photos and videos I took! I LOVE THEM!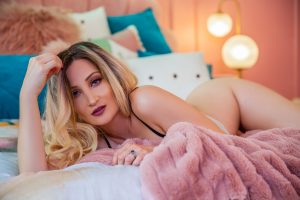 Get ready for even more video for this tier, I have the whole month at home to work on content so you best believe me I will also be filming more for this tier!
TITANIUM EXCLUSIVES
This month will be packed with video, photos and content that is just too sexy for most people to handle! But of course I keep it classy! Those in Titanium gain access to my Snapchat, where I send out personal content! It's pretty hot! I also wanted to do something really special this month, and it was actual a patron who gave me this idea!
FOR THE MONTH OF AUGUST ONLY, THOSE WHO SUB TO TITANIUM WILL HAVE A PERSONAL SET.. WITH EITHER YOUR INITIALS OR NAME DRAWN ON MY BODY AND SET TO YOU! THINK OF IT LIKE A BODY FANSIGN LOL.
I will send each Titanium member a personal set, with at least 20 images! Possible more! I like to make sure not only do you get the great content I offer in Titanium, but also feel thanked that you have supported me so much! So this will be a special for this month! I'll record videos too of course!
Here is an example of some of the content! There will be a lot more than this, just wanted to give you a taste, plus some is very NSFW 🙂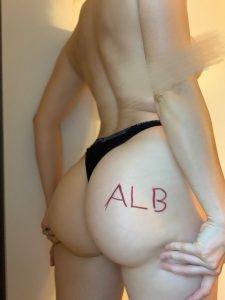 Thank you for the read 🙂
XOXO- Holly