Every year Fan Expo holds thier largest Canadian event held in Toronto, Canada, which just happens to be my home city! I love being able to see my friends from the city I love so much, as well as all the amazing people within the Toronto and surrounding cities who love all the fandoms that come together to celebrate during this time! This year, I didn't get the honor of being a guest, so I took that time and instead decided to bring a bigger build that I have had for quite some time now! I also got to partner with Pink City, an amazing clothing company who has been lovely enough to host me in the past at several Fan Expo's. I was a cosplay guest at their booth in artist alley for the Friday and Sunday, and spent my time on the Saturday shooting multiple looks both in the gorgeous Air BNB that I rented, and also wore and debuted my full Demon Hunter Cosplay from Diablo.
It was a great weekend, not only did I get to see some of my amazing fans, sign prints and take selfies with you all. But I also got to wear my Demon Hunter, do some amazing photo shoots, and also got to debut Jamie Tyndall's White Widow which is a comic he created with the help of Kickstarter. He has some amazing comics and his artwork is beyond stunning, so go ahead anc click on his man to see his amazing site!
I wanted to show off some of the images that I got to take over the weekend, as I was super excited about having two new gorgeous cosplays to show off at my home con! If you want to see more from all these looks.. you can head over to my Patreon, or click on the members tab here on my website!
Lastly thank you to all those who came to see me! You are truly amazing!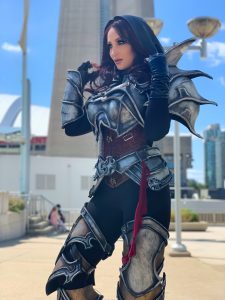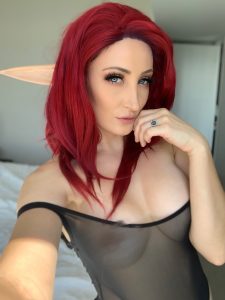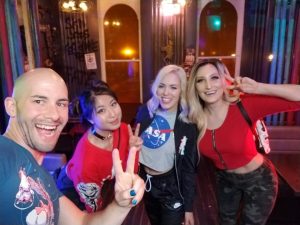 error: My Content Is Protected. Sorry!!!