Another month has come and flown by, and it's time for some summer vibes for all my exclusive members! I hope you are excited for an amazing June! It's one of my favorite months!
This month is going to be full of summer vibes, bikinis, and lingerie sets! I'm travelling to LA this month as well, so get ready for some crazy adventures with some of my all time best buds! CJ Sparxx is sure to make an appearance, plus I will be shooting lots of new content as well! I have a lot already shot, as I like to plan ahead and this is a insane month for me! You are gonna love it!
I have started to love releasing some past sets from years before to show my love to all my members! If you didn't get to see the content when it was fresh and new, don't worry! You have a chance to see it now for the discounted price! Normally this content is a year or so old, but still as gorgeous as ever and I LOVE sharing it again!
ALL MEMBERS- PAST SETS FOR JUNE!
This month I wanted to get into the swing of summer, so you'll be seeing some super cute and floral vibes from me, first I will be releasing my white floral set, which was previously a platinum level set, as it is quite sheer, BUT I love it so much and I want to show it off more! Secondly is this blue summer lingerie/jean set which was also from the same studio day! It's stunning and I am happy to share it again!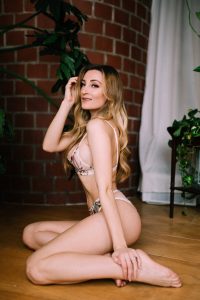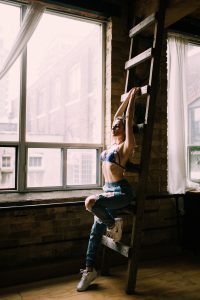 TIP JAR!
Tip jar again will be filled with all the glorious selfies, makeup, natural, selfies from travelling and also from my photo shoots! I have a lot of gorgeous looks this month so get ready for all the pretty summer selfies!
BRONZE EXCLUSIVES
This month for bronze I plan on shooting some super cute and new videos for you all! I didn't get to do as much as I wanted in this respect for May, so I am going to rev up the production on the mini video content! I love those shooting days so much! I am going to use some of my new looks from the outfits I just shot, and bring you some super sexy times for you viewing pleasure! Along with that there are some amazing mini sets this month! We have this pretty in Camo set that Mark shot, a small extension from my sheer red set from May. These were from a different photographer that day and didn't have as much titties hehe, and also this crazy bikini set shot in Vegas, in a very touristy area that was a nightmare to shoot at aha. I love all these mini sets and they have at least 5 photos each if not more!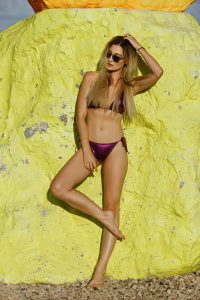 SILVER EXCLUSIVE SETS
This is where the fun starts! Silver gets some amazing sets this month! I have some more bikini goodness coming in hot! I shot this gorgeous one piece with Jerome, and I am obsessed with the images! This very 70's music vibe is up next, I shot this set at an Air BNB that I rented and carried those damn boots with me for days just to get these epic shots in them! I saw the record wall and I just had to! The lace lingerie piece is also a little see-through, so sexy times ahead! I shot a really sexy black strappy one piece at the same place, and silver will also get that set! It's very hot! So watch out! Lastly for now I also have an extension of a set that I shot recently, but this photographer shot it all in black and white! And who doesn't love a booty black and white moment! All these sets have at least 10 images, with more to come to the silver tier as the month goes one! And of couse all the behind the scenes from these shoots as well!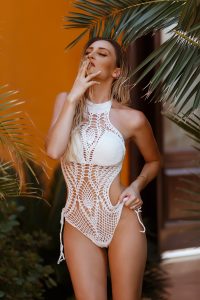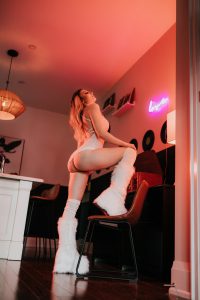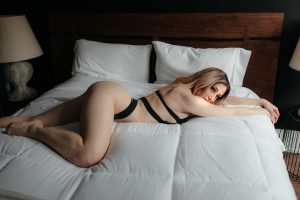 OH AND ASUKA IS MY MAIN COSPLAY SET FOR THIS MONTH!!! AHHHH I CAN'T WAIT FOR THESE IMAGESSSS, she is also a Silver Member exclusive!!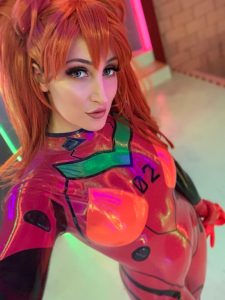 KIRIN PROGRESS
I will also be finishing Kirin from Monster Hunter this month, and you will gain all the behind the scenes to that content! It's so crazy, and I have loved doing another larger build, it has been a while that is for sure! I will also be wearing it before the month's end. So you have that to look forward to!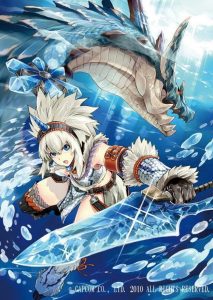 PLATINUM MEMBER EXCLUSIVES
Platinum will be full of some pretty and summer sexy vibes this month, I have so many gorgeous looks, and I plan on shooting even more! We have a stunning black floral one piece lingerie set that airs on the very sheer side, that is, if my nipples weren't fully out LOL. The cute on this thing was CRAZY, a super pretty and elegant pink lingerie set, that to my surprise didn't have an actual bra… so you could imagine my surprise putting it on at the studio for the first time. I thought well this is now a Platinum set! I didn't even expect it to be, Plus I plan on shooting another cosplay and doing at least topless for it this month! If you have any suggestions I am ALL EARS!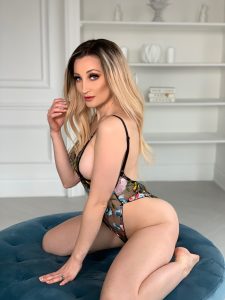 DIAMOND EXCLUSIVE MEMBERS!
Diamond will be getting some super sexy behind the scenes videos of the NSFW looks above, and I will also be filming some more of the very revealing lingerie sets for you coming up! I love so many of these looks this month, so I want to make sure my Diamond babies get those extra sexy videos you know! Who doesn't want that! I was also thinking a silly and fun NSFW gaming video! CUZ THAT IS FUN YES? aha. I have more videos from Jamaica as well, and will short through all that sexy content this month as well! I haven't even LOOKED at what was filmed when I was shooting NEEKKEEEDDD.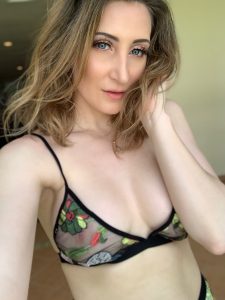 TITANIUM EXCLUSIVE MEMBERS!
Again here is where it gets super hot and intimate, I have so much amazing content this month, I LOVED so much that we shot in Jamaica, and I have yet to show that off as I already had piles of content for May! You'll be getting all the goods, an amazing month on my snap, as I can finally focus on it a little more, and I'll be sending you those daily pick me up photos and videos to make your day the best it can be! You'll get a first look at EVERYTHING, and all the things you can't see anywhere else! Also I plan on doing more make-up free content, that natural look you know! hehe I am excited!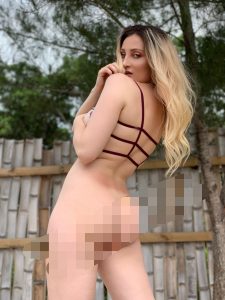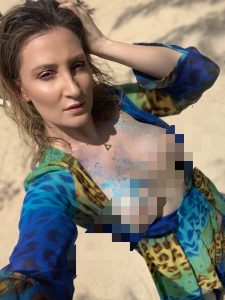 Again, this is all the content that I have so far, and will be getting even more back as the month goes on. I am super excited to have you, and hope to have your support! I love creating gorgeous content, and with your help I have the means to do so! Thank you!
Head over to the member area of my site to sign up, or you can also become a member on Patreon!