Another Month is here, which means new photo sets and exclusive videos!
I hope you all had a fantastic April, mine was crazy busy. With the start of con season, bookings and travel, I had a lot to get done last month! I had so much fun shooting new cosplays, it's been a while since I was able to do new things and get through some sexy latex looks I needed to do! That cosplay studio took some effort! This month is full of pretty spring vibes, several duo cosplays, and sheer sexy sets and videos! I hope you enjoy the previews I have for you here!
I will also be travelling twice this month, which means you will also see a lot of behind the scenes adventures and content! I will be travelling to both Jamaica for a week of bikini shoots on some sexy beaches, and let me tell you I am excited to have some warm weather! After that I will be travelling to Ontario, California for my second of 2 dance performances with the Hustler brand. I will be at the Deja Vu nightclub performing my Akali dance performance, if you are in the California area, I would love for you to come to the venue and watch me! I will be posting more info on that as well! Throughout the month I will also be starting work on new cosplays! I have a lot I have to do for the summer, and I already feel like I am running out of time, hence why I have been shooting so far in advance… if I didn't I wouldn't be able to keep up! I hope you are excited for new sets, and if you are down to support my work, becoming a member and park of my little workpack is an amazing way to do so! You help me create all this amazing work and I can't thank you enough! I hope you enjoy this preview and it encourages you to support. And if you can't, it's totally cool, I post lots of free content, and I am thankful for the engagements on my social medias! So either way… THANK YOU!
Calling All Members!
I wanted to share some previous sets for you guys from last year, you know I like to re share content, and I am in love with these looks, so prepare to gain access to some pretty spring vibes this May! These sets are for all reward tiers, as a thank you for the support, I will be uploading these sets asap for some fresh spring vibes that you might not of seen when I originally posted them! So thank you!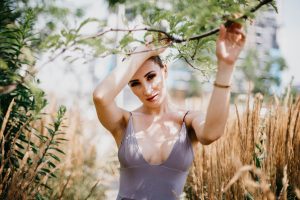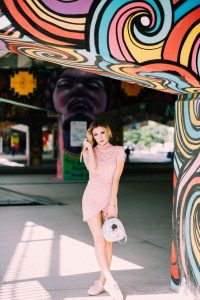 Tip Jar Content
As you know tip jar will be full of some sexy and casual selfies! I have a lot of content from some of my past shoots, not to mention more that I will be taking all month! Get ready for a lot of selfies from the beach, as I will be on a sunny sexy sandy spot for almost a full week! Not to mention more from all the other shoots listed below.. you will be the first to see selfies from the looks!
Bronze Tier Exclusives
This month in bronze we have some super cute sets! I will be making some new videos for you, maybe some floral vibes from some of the looks I have already shot, no matter what I'll make some sexy times for you babes! I also have some mini and lifestyle sets, including FLORAL VIBES, MORNING COFFEE VIBES, AND SPIDER GWEN! I hope you are excited for these sets, I am basically packed with content, so kinda going a little hard this month so I don't hoard too much!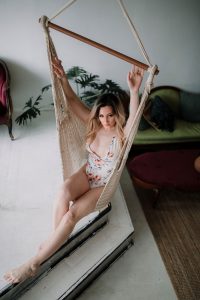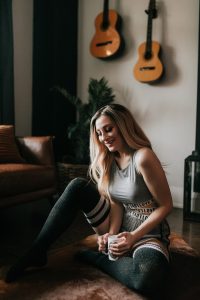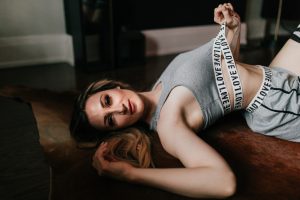 Silver Tier Exclusives
Silver is full of new cosplays, and some sexy sets of both lingerie and pretty colours! Get ready for a crazy adventure with AKAKI FROM K/DA POPSTARS, PRETTY IN PINK SILK, AND ANOTHER DUO COSPLAY WITH MY GIRL VERONICA… PANTY AND STOCKING! All of these sets are killer and have a larger selection of images, at least 10 per set of not way more! I'm kinda extra like that and sometimes it's hard to narrow them down hehe
This tier also has a large selection of behind the scenes content, more first sneak peaks of vlog videos, and work in progress from all the new cosplays I will be working on this month!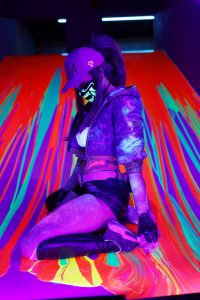 Platinum Tier Exclusives
This month has some seriously sexy looks, I am so so happy with the content, and I think you guys are gonna be too! Not only do I have another cosplay.. it includes some pretty sexy stuff! Last month was full of NSFW vibes with CJ, and this month my girl Bre joined me for some sexual and NSFW My Hero Academia Content! Not only that, I also have a very sexy sheer set that get's even hotter as the shoot goes on! You are gonna love TOGA AND CAMMIE, AND SHEER IN RED!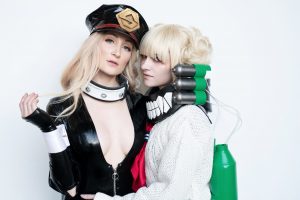 Diamond Video Tier Content Exclusives!
I have shot that sexy red sheer look for you this month, it's pretty hot, and will be an exclusive video for Diamond members, sporting a darker vibe, I paired the look with one of my long red wigs, and even a dark red lip! Game Of Thrones Red Lady vibes here I come! I will also be in Jamaica this month, and plan on shooting some more super sexy sheer and NSFW looks for your viewing pleasure!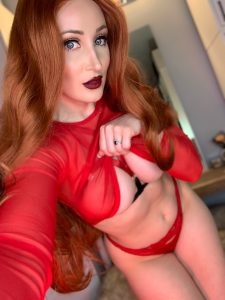 Titanium Exclusives!
This is where it gets crazy hot my friends, not only do you gain access to personal snaps from me throughout the month, you also get the sexiest of selfies from my work, and also the most intimate of sets! I am hoping to have a really nice room during my time in Jamaica, and my god if I have a nice bath I plan on using it, steam room… I will use that too! I also heard there was a nude beach! So get ready for more close up sexy times as I have fun on the beaches this month! You will get all the goods!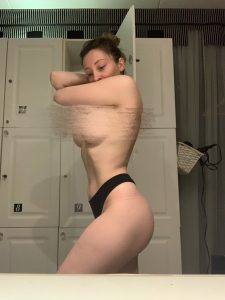 I hope you are as excited as I am for this month's content! This is just a preview, I will for sure have things to add as the month goes on! Can you believe how much this is! It's crazy that I am still able to do a majority of this by myself! Go me! I hope to see you in the membership sections! It means the world to me to have your support!
SIGN UP FOR ALL THE GOODS!
Thank you
-Holly Wolf